In all my years of traveling to teach yoga, I have worked with lots of capable people. Laura (One Yoga Global) is right at the top of the list. She is not only warm and easy to work with, she is also very competent. And she handles the unexpected with grace, usually with humor and a smile. What fabulous qualities to have in an organizer when you find yourself far from home. I recommend Laura and her trips with unqualified enthusiasm.
– Judith Hanson Lasater, Ph.d., PT, and yoga teacher since 1971.

Laura is the founder of One Yoga Collective. She has been an Events Director for over 10 years, for a large yoga studio group, and independently as a consultant to individual yoga teachers and studio owners.

She is an RYT500 yoga teacher and has been teaching for close to a decade. She teaches all levels Hatha Yoga practices and specializes in stress management, deep relaxation (Yoga Nidra), restorative yoga, yin yoga and yoga therapeutics. She has had the luxury of studying with many of the top teachers in North America including Dr. Richard Miller, Judith Lasater, Donna Farhi, Leslie Kaminoff, Gary Kraftsow, Erich Schiffmann, Paul Grilley, Sarah Powers and more.
She has completed coursework in Ayurveda from the Ayurvedic Institute and studied bodywork at the Institute of Psycho Structural Balancing in California.
In addition to her work in events and vacation facilitation, Laura has additionally served as Director of Teacher Training (where she remains on faculty) and as Managing Director of The Natural Epicurean Academy of Culinary Arts. Her truest passion is facilitating travel that takes people out of their daily lives to offer new perspectives and life changing experiences.


I recently had the opportunity to pick Laura's brain about some details of our upcoming adventure into wellness, movement and tropical splendor!

Crystalis: What makes these teachers (and this combination of teachers) unique?
​Laura Forsyth: It is highly unusual to have 4 teachers on one retreat - typically it's one or two. ​And these teachers bring a combination of tenure, skills and styles that you don;t usually find together. Kundalini Yoga, Sacred Dance, Hatha Flow, Yin Yoga and Meditation all during our week. These teachers aren't 5 years into their teaching, they each have decades of teaching and practice.
We all LOVE this location for it's heart centered energy and we all go to be with each other, be with the students and supercharge the week for all! (so we aren't teachers who show up to teach and then disappear)
Crystalis: What makes this location (and this event AT this location) unique?
​LF: The Yucatan peninsula holds the heart center (Anahata Chakra) energy. We're just steps from the ocean, sleep to the sound of the surf, ​re-charge and re-set our bio rhythms. The staff is really special especially the bodyworkers and we offer a Mayan Sweat lodge to top it off. The entire package is unlike anywhere else in the world.
Crystalis: Is there an expressed goal or program for the classes?
​LF: The teachers are deeply intuitive and are guides for the individuals and group together to uplift, hold healing space and inspire. With several classes a day - every student (new & experienced) will find what familiar and hopefully also something new and unexpected! ALL classes are optional, so each person can decide what they are feeling each day. Some come for the healing environment and don't need / take the classes (which is fine!)
Crystalis: How do I book excursions, and how do I keep from missing the classes I really want but still get the most out of the locale?
​LF: You can do this at the center - it will all be explained on arrival. We schedule several classes each day and alternate when different styles are so there is plenty of space to schedule everything your heart desires!
​
Crystalis: When are the sweats offered, how does it not conflict with the classes I want to take?
​LF: We offer one (2 if they first one sell out) - they are in the late afternoon before dinner. ​You can choose one that does not conflict with a
4:30pm
class you want to take. At least one teacher is in each lodge with the students. (for example, Siri B always does one!)
Powered by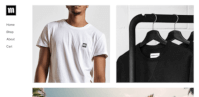 Create your own unique website with customizable templates.