So, WHAT TO DO?
STAY NEUTRAL.
Here's an old fable:
A farmer and his son had a beloved stallion who helped the family earn a living. One day, the horse ran away and their neighbors exclaimed, "Your horse ran away, what terrible luck!" The farmer replied, "Maybe so, maybe not. We'll see."
A few days later, the horse returned home, leading a few wild mares back to the farm as well. The neighbors shouted out, "Your horse has returned, and brought several horses home with him. What great luck!" The farmer replied, "Maybe so, maybe not. We'll see."
Later that week, the farmer's son was trying to break one of the mares and she threw him to the ground, breaking his leg. The villagers cried, "Your son broke his leg, what terrible luck!" The farmer replied, "Maybe so, maybe not. We'll see."
A few weeks later, soldiers from the national army marched through town, recruiting all the able-bodied boys for the army. They did not take the farmer's son, still recovering from his injury. Friends shouted, "Your boy is spared, what tremendous luck!" To which the farmer replied, "Maybe so, maybe not. We'll see."

NO ONE KNOWS what will happen. BE CONTENT NOW. Feel strong NOW. Feel complete NOW. Don't pin all your good graces onto a "maybe, someday." Be in good graces NOW. RIGHT NOW.
Jesus preached a balanced, middle road in his Sermon on the Mount.
Yoga commands a middle way through an ACTUAL THING you can FEEL inside of you. It is referred to as the Sushmana. It is the central center of yourself, and esoterically you could call it the seat of your personal truth.
Have you ever felt that feeling when something "rings true"? Or that odd feeling of recollection when something "rings a bell"?
The truth about all matter is that matter is moved and changed in frequencies. That means that your very cells respond to vibrations and deep down in the center of yourself, you can start to feel a central balance point.
"Core Stability" is a pop phrase you will hear in almost any fitness regime. But the core isn't just about getting sexy abs. The core is about breathing in a calculated way, activating transverse abdominus, maximizing capacity, controlling to parasympathetic nervous system, stability, balance and health to longevity. This knowledge is buried in all yoga practices and is a core (that's a pun, guys) principle in all internal martial arts.
Just kidding! That's impossible! Oooh, are you mad? Haha, Gotcha!

Just trying to inject a bit of levity. The #1 cause of anger for me, personally, is taking myself WAY too seriously. Thing is, with increased awareness, usually we have increased judgements, as well, so if you're smart, or you THINK you're smart, you're probably sitting on a latent resource of magical anger fuel, just waiting for a trigger finger's touch to explode.
Traffic, your boss, your staff, your spouse, your kids, all applying pressure onto a powder keg of frustration, which you struggle every day to keep under wraps. Maybe you blow up in situations that can't support that kind of energy, like a business meeting, or at the dinner table. Maybe you're silently seething, waiting for someone to cross you, to prove your anger is justified. Maybe there are people in your life who always "trigger" you, maybe they're even doing it on purpose. Those jerks! Maybe all of this is running under the surface of an already busy life. One misstep and it all comes crumbling down in a fiery blaze of repressed offense. Or worse, rage manifests as serious health issues and brick walls, like a freakin' heart attack.
No idea how to control your rage, or even where to start?
Do you feel embarrassed to even start looking for help?

That's okay. I'm a perfectionist and an overachiever. I know from my own experience how hard it can be to admit when you do need help.

Recently, I did a really dumb thing: I took myself out for a date night. Okay, that part was fabulous. I had a magical night I'll tell you more about another time. But, it was Ash Wednesday and downtown Austin was a ghost town! By midnight, I was Hell-bent on finding somewhere to dance my face off. I walked all over, circled a couple blocks and then ATE SHIT because I missed a curb in bad shoes while I was looking at my phone. A few seconds after I realized my phone had survived, a pedicab driver pulled up and said, "Wow, are you okay? I saw you go down..." I glared up like a rabid animal (I was still on the ground) "I'M FINE!" I snapped at him. "Are you sure?" He looked down at me uncertainly but finally left me alone in my misery, which is how I really enjoy my suffering. I limped back to my car, carrying my heels, switched to sneakers AND KEPT ON GOING.

This is the kind of stubborn, real, raw, honest, irreverent, silly, vulnerable and imperfectly perfect yogini that I am. Life is chaotic sometimes, but it is the freedom to choose and the art of living in enjoyment which makes it all worthwhile. So if you're drudging along hating your life, feeling burdened by the string of choices that got you to this point and blaming everyone around you for how you feel, I want to ask you WHY are you doing this to yourself?

Admitting that you don't have all the answers about your own well-being can be REALLY HARD. You might feel that you're failing the people closest to you and the people who rely upon you. What will happen to the ship if the Captain doesn't appear stable and steady? Consider an even bleaker scenario: What will happen if you DO NOTHING ABOUT IT and end up exploding or worse, in the hospital.

We have probably never met, but I care about you and our world, so I'm going to GIVE EVERYONE this secret, RIGHT NOW. If you love it and it works, PLEASE SHARE IT with everyone you know.
The secret is SO SIMPLE, I'm going to TELL you what it is:
Neutrality.
Funny, you don't LOOK like Switzerland. You LOOK like someone who is overworked, stretched too thin, and hopeful that some relief is on the horizon. You look like someone who wants another coffee, or wants to switch over to wine ASAP. But what if you didn't need that chemical dependency to be successful? That can come on time, but for now, let's take baby steps towards your ultimate freedom from the battering circumstances of your life.
Easy enough to say, but HOW????
Those are angry question marks, BTW. I imagine by now you're wondering what I've got that's so good, you haven't found it yet? It isn't rocket science, it is simply a technology of embodiment. If you're impatient, scroll down and watch the 5 Minute video to begin setting yourself right, RIGHT NOW.
Americans are more stressed out than EVER. We've got a real mess of sensitive issues, irrational (and some rational) fears, we are overworked, underpaid and under-appreciated for the work we do. Just check out this article in the Washington Post:
Watch this short video and I will TEACH you how to feel this sensation RIGHT NOW.
If you practice it regularly, you can correct your own posture, as well as reduce injury and improve longevity. These are tools that athletes use to improve balance and coordination and to protect the spine from injury and strain.
Start by simply checking your posture 30x a day.
It can be that easy.
Healthy Spine=Healthy Life
Kate is a 200-hr Level One KYI Certified Instructor of Kundalini Yoga.
She is an apprentice Instructor in Naked Ape Martial Arts System, specializing in women's self-defense.
Her objective for you is sustainable life-long fitness and ever-expanding enjoyment of life.

Let there be Peace on Earth and Let it Begin With Me.


May All Beings Be Healthy, Happy and Holy! -Yogi Bhajan
Powered by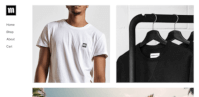 Create your own unique website with customizable templates.