When People Say, "Livin' The Dream," THIS is what they're talking about!

I get to go practice yoga with my mentor and three other PHENOMENAL Austin-based yoga instructors in Enchanting Tulum, Mexico.

We will be staying at one of the Top Yoga Resort Retreat Destinations in the WORLD, Maya Tulum!

It has been a dream of mine to visit this extraordinary place! Tulum is a mythical and mysterious place. The ancient Mayans built their ONLY beachside temple in this paradise of blue-green water, surrounded by the sacred caves of holy water referred to as Cenotes. The Ancients believed that the waters were medicinal and that the caves were passages into other worlds. Modern shamans have embedded crsytal grids in the earth around these sacred sites and keep in the traditions of old-world healing modalities, utilizing shamanic practices as well as traditional bodywork.
One of the special features of Maya Tulum Resort is the focus on educational experience and adventuring which features these unique features. Their food is healthy and fresh, there is a sweat lodge on site, a generous yoga studio, a labyrith, Mayan body workers services available in-suite as well as organized excursions to the amazing sites around the area.
One can snorkel, explore, relax and best of all, DO SO MUCH YOGA.
I CAN'T WAIT to finish a yoga class, then jump directly into the most beautiful ocean waters I can imagine. I grew up near the ocean, so I am really spoiled when it comes to beaches!
I also came up under some of THE BEST yoga instructors in the world, and two of them will be at this retreat! I feel EXTREMELY BLESSED to get to work closely with ALL of the four AMAZING Austin-Based instructors.
If I were in Austin at my normal grind-status, being a single parent, working full time, teaching yoga and consulting,
I would have to struggle to make time to get to classes with each of these wonderful and inspirational people!
Honestly, I've NEVER TAKEN a real vacation by myself as an adult! The fact that I get to do this in such a magical place and surrounded by so many awesome yogis and yoginis is an absolute BLESSING!
I have had the benefit to work remotely with Laura Forsyth, the founder of One Yoga Global, the hosting company of this and many other life-changing yoga adventures!
Learn More Details About this Get-Away:
Read My Interview with Laura Here!
Actually, I'm not going entirely alone because I invited MY MOM! This has honestly been such a humbling and joyful experience for us both. Sharing something I love with SOMEONE I love, in a PLACE I revere with TEACHERS I respect and model, how much better can it get!? Plus, we got a nice room at a better price since we are sharing :D
Wait, did I say "room"? I meant to say, "Private Ocean View Cabana"!!
Looking for that PERFECT SUMMER GET-AWAY?
Join us, June 10-17, 2017!
Airfare from Austin is cheap right now!
Book before April 1st to guarantee your spot!
Click "Join Us" below to visit One Yoga Global
RESERVE YOUR CABANA TODAY!
What your price includes:
-Your room
-3 healthy meals a day
-all the yoga you care to practice!
-unlimited beach access!

what it doesn't include:
-airfare
-bodywork
-shuttle to and from airport
-excursions

Powered by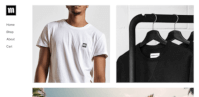 Create your own unique website with customizable templates.